Hostwinds is founded in 2010 by Peter Holden as a web hosting company located currently in Seattle, WA, with an aim to provide high-speed servers and enterprise solutions with minimal prices. Hostwinds boasts about their almost 100% uptime with better customer service and support. In this blog review, we are going to analyze Hostwinds and everything about the company and if this is the best web hosting company that a customer can wish for his/her small businesses.
Hosting Services by Hostwinds
Hostwinds has a pretty wide range of options when it comes to hosting services, especially for small businesses are given below
Business Hosting
Shared Hosting
Business Hosting
Reseller Hosting
White Label Hosting
Cloud Hosting
VPS Hosting
Dedicated Servers
Except for Domains, Hostwinds provides unlimited FTP accounts, subdomains, email accounts, MySQL databases, which is not available in other hosting sites for free.
Features
There are three plans currently in Hostwinds to choose from, Namely Basic, Advanced and Ultimate plan. The standard features are included in all the plans. The standard features include
A free domain name
Unlimited Bandwidth
Unlimited Storage
The free dedicated IP address
Free SSL certificates
Nightly backups
Free migration/transfer
cPanel control panel
Softaculous auto-installer
Hostwinds has an anti-DDoS and anti-abuse system to protect the users by tracking down spam/abuse accounts. It also provides free and dedicated IP address to the customer which is no less than a bonus.
Operating Systems
Hostwinds offer support for Windows and Linux Operating Systems (Ubuntu, Debian and Fedora). Microsoft users usually opt for windows on server and Linux users will be happy with the inbuilt options.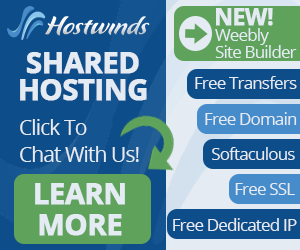 Cloud Hosting
Hostwinds also offer cloud hosting, even if it is not visibly apparent on the website, this is very useful for the small growing businesses as they can pay only for what they use in a customized environment.
Customer service and Technical support
If the customer has any queries or questions, Hostwinds is available 24/7 to help out. One can reach the customer support using the live chat or direct calling or by support ticket which takes anywhere from 30 seconds to 3 minutes depending on the option selected. And also Hostwinds provides general support by the use of knowledge base so that the customer can directly see if there's any helpful information.
Refunds and Cashbacks
Hostwinds also offers a 60-day cash back guarantee, if the customer chooses to opt out before 30 days then the customer will get a 100% refund. If the customer opts out in the second month then he/she will receive a refund for that particular month.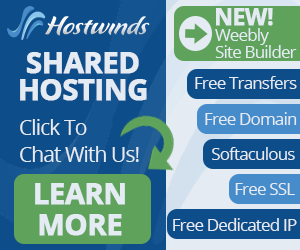 Conclusion
Hostwinds promises loads of options for the customer with plenty of features and very competitive prices. For the money you pay, you get dedicated IP address with Weebly website builder even in the basic plan which is of tremendous value.
Hostwinds promise their customers to treat them as if they are family. And they lived up to their word till now. Only thing Hostwinds need to improve is to make their purchasing process simple and easier. By far Hostwinds is the cheapest and most relied on hosting sites.